Root canal treatment: addressing 5 common orthodontic problems
As dental professionals at Edinburgh Endodontist, we understand the importance of maintaining good oral health and how it contributes to overall wellbeing. In this article, we will discuss root canal treatment as a solution to five common orthodontic problems, showcasing how our practice offers superior care in the field.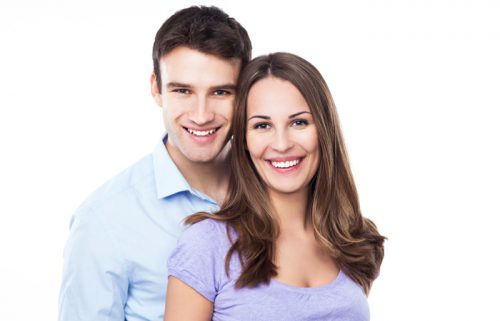 1. Treating damaged or infected teeth
One of the key reasons patients come to us for root canal Edinburgh treatment is to address damaged or infected teeth. When the inner tissue or pulp of a tooth becomes infected or inflamed, it can lead to severe pain and discomfort. At the practice, our skilled endodontist is dedicated to providing you with the best possible care during your treatment, ensuring that you leave our practice pain-free and with a renewed sense of confidence in your smile.
2. Saving natural teeth and preventing extractions
We believe in the power of preserving your natural teeth whenever possible. Root canal Edinburgh treatment offers an effective way to save teeth that may otherwise need to be extracted due to decay or damage. By choosing treatment at Edinburgh Endodontist, you can avoid the need for more invasive procedures, such as dental implants or bridges, and maintain the integrity of your natural smile. We are committed to providing you with comprehensive care, from the initial consultation to post-treatment follow-ups, ensuring your comfort and satisfaction throughout the entire process.
3. Preventing the spread of infection
Treatment can also help prevent the spread of infection to neighbouring teeth and the surrounding bone. When left untreated, an infected tooth can lead to more severe dental issues, such as an abscess or the loss of adjacent teeth. We are experienced in diagnosing and treating infections promptly, minimising the risk of further complications. By choosing our practice for your treatment, you can trust that you are in capable hands, as we use the latest techniques and equipment to ensure a successful outcome.
4. Alleviating pain and restoring function
One of the main benefits of root canal Edinburgh treatment is the alleviation of pain and the restoration of function in the affected tooth. Many patients come to us experiencing severe toothaches, difficulty chewing, or sensitivity to hot and cold temperatures. This treatment can effectively address these issues, allowing you to enjoy your favourite foods and beverages without discomfort. At Edinburgh Endodontist, our priority is to provide a comfortable and positive experience for our patients, and we are dedicated to ensuring your complete satisfaction with the results of your treatment.
5. Improving the appearance of your smile
Finally, this treatment can enhance the appearance of your smile by repairing discoloured or unsightly teeth. Damaged or infected teeth can often appear discoloured or darkened, which can affect your confidence and self-esteem. After a successful procedure at the practice we can restore the natural appearance of your tooth with a custom-made crown or filling that matches the shade of your surrounding teeth. This will not only improve the aesthetics of your smile, but also provide the necessary protection to ensure the long-term health of your treated tooth.
At Edinburgh Endodontist, we are committed to providing exceptional service and many other forms of treatment, addressing common orthodontic problems. With our experienced professionals, state-of-the-art technology, and patient-centred approach, you can trust that your dental health is in the best possible hands. Contact us today to schedule a consultation and discover how we can improve your oral health and the appearance of your smile.
---